Launched
2016.08.25 22:22
A new version of
ROMlaunch
is out, chiseling away at some minor nuisances with the brand new 'ROMlaunch JAG'. Version 1.8 fixes a problem when launching Atari Jaguar games through Alexis Gallisa's awesome
EMUlaunch
.
Let the cat out of the bag!
New in ROMlaunch 1.8:
- Fixed compatibility issue between 'ROMlaunch JAG' and Alexis Gallisa's awesome EMUlaunch.
The 4th Dimension
2016.08.10 17:45
In recent months I've spent a lot of time developing my understanding of the Quartz Composer visual programming language. I love the way Quartz Composer orchestrates programming as a test of logics and intelligence rather than a test of linguistics and semantics, and the time I've laid down in these challenges is finally starting to shine through in
Hardcover
.
Hardcover 1.6 brings your music into the 4th dimension, and now proudly displays the release year of your albums/singles. Major optimization has also been done under the hood making sure Hardcover saves you battery and operates as fast and smooth as it possibly can.
I've also worked hard on trying to squash a common complaint of Hardcover not loading information of the track playing when first activated, as well as keeping the information of the previous track played when the next track is incompletely tagged. Sadly this effort was of no use, as I tracked the bug back to how recent versions of iTunes handles Quartz Composer compositions.
Let's cross our fingers and hope Apple picks up the ball on this one!
New in Hardcover 1.6:
- Hardcover now displays release year of albums/singles.
- Refined position of the track information.
- Optimized loading speed when changing tracks.
- Fixed transparencies of the jewel case.
- Fixed transparencies of the mirror reflection.
- Attempted to fix bug with contagious track information when playing partially tagged tracks, but discovered that the root of this problem, once again, is how Apple has changed the way iTunes interacts with Quartz Composer.
Adding Polish
2016.07.25 18:33
Hardcover
is updated to version 1.5, buffing the crystal flooring introduced with the previous version.
Admire the reflections!
New in Hardcover 1.5:
- Adjusted perspective of reflective floor in Hardcover [Classic].
- Fixed scaling of reflective floor in non-standard views in Hardcover [Classic].
- Fixed clipping of shadows in non-standard views in Hardcover [Classic].
...And Still Going Strong!
2016.07.20 12:49
Sometime during the christmas weekend of last year,
Mednotes.net
thundered past it's 750,000th issued
medical compendium
. I'm well aware that this is a way overdue celebration, and technically we'll be reaching 850,000 issued medical compenda already by the end of the current exam period...
...but who's counting

I'm truly honored that you still find my written works integral to your education as medical doctors, dentists and nurses, and hope that they have bestowed upon you the knowledge and clarity you desire in each of your quests to become the best possible medical professionals you can be.
When the download counter hits 1,000,000 sometime during the web site's 10th year anniversary next year, I'm inviting for an epic party at my place here in Oslo, Norway!
Here's to the the last 250,000... uhm... I mean... 150,000 downloads!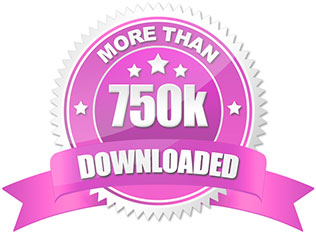 Treated
2016.07.05 00:56
And as an exclusive treat to all of you following my mindless ramblings on these pages, I'm publishing my custom alternate icon for
Virtual Jaguar
completely free of charge right here in the News section.
Got it?
Get it!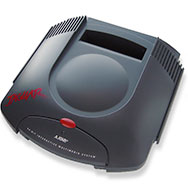 Download
Hear it Roar
2016.07.04 15:43
While I can't really give you exactly the reason why, the Atari Jaguar remains my absolute favorite obscure video game console of all time. Perhaps it is because of its excellent industrial design. Perhaps it is because it marked the end of an era of truly classic gaming. Perhaps it is because its mere existence took me by surprise a couple of years back. No matter what the reason is, the Atari Jaguar remains strangely near and dear to me.
With
ROMlaunch
1.7, I'm therefore ecstatic to introduce support for launching Atari Jaguar games with
Virtual Jaguar
!
As to Virtual Jaguar itself, I recommend downloading version 2.0.1, as I find this to be the most stable release on the Mac-side of things. However, this version does not accept relative paths to the 'EEPROMs' and 'Software' folders, so make sure to go to Virtual Jaguar Preferences and type in the definitive paths to these folders to avoid future headaches.
Just a heads up!
New in ROMlaunch 1.7:
- Added brand new 'ROMlaunch JAG' game launcher for launching Atari Jaguar games with Virtual Jaguar.
- Restored support for Macs with Core Solo and Core Duo 32-bits processors.

Mirror, Mirror
2016.06.16 00:41
With
Mednotes.net
up and running again, so is a sparkling new version of
Hardcover
. Hardcover 1.4 brings polished mirror flooring and real-time jewel case reflections to an iTunes library near you.
I'm already hard at work at version 1.5, so watch the news section frequently for updates in the days and weeks to come.
Shine up your music!
New in Hardcover 1.4:
- Added reflective floor in Hardcover [Classic].
- Added mirror reflection of the jewel case in Hardcover [Classic].
- Removed grey background gradient in Hardcover [Advanced].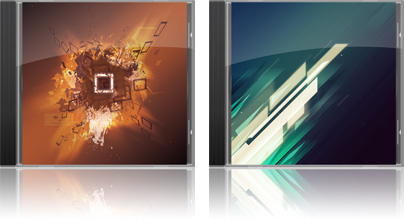 Academic Progression
2016.06.15 16:54
The past year has been colored by major academic- as well as personal progression for me. I've been fortunate enough to be elected into the medical advisory boards of both the pharmaceutical company
Weifa
, as well as the national psoriasis federation
Psoriasisforbundet
.
Furthermore, I've also finally fulfilled my life long dream of finishing my
PADI
Rescue Diver education, and finding time to take my boating licence.
This and much more has been added to my CV,
so go grab a copy
!
Sincere Apologies...
2016.06.15 16:23
It has just come to my attention that the
contact form
here at
Mednotes.net
is out of order, and probably has been out of order for the past year if not for the past couple of years.
I'm now working intensively with
my web hosting service
trying to obtain all your past questions and well-wishes, as well as restoring the contact form for future communication. I will let you know as soon as it is back up running!
My most sincere apologies to everyone who have tried to contact me during this time. I will answer every single of your questions as soon as I can read them!
Under the Hood
2016.06.15 14:11
The inner workings of
Mednotes.net
have just been reworked to adhere to modern internet standards.
This should ensure an optimal experience for you whenever you drop by the web site for a visit.
I'm Baaack!
2016.06.15 13:06
Last spring my 10 year old iMac finally sang it's swan song, a final performance complete with sparks and blue smoke.
Sadly this also meant that it took my entire web site setup with it during its spectacular exit. Due to time constraints as well as helping out at my old doctor's office back home on the island I come from, I have not been able to salvage the web site setup until fairly recently.
But now I'm finally back... Bigger and better than ever!
Even though the web site has been floating quietly at the surface since the spring, it doesn't mean that I've been on the lazy side. Far from it! During the past year I've been hard at work under the surface doing major updates to both the web site and all it's services, and I will be rolling them out quickly during the next couple of weeks.
So just sit back, relax, and enjoy the show!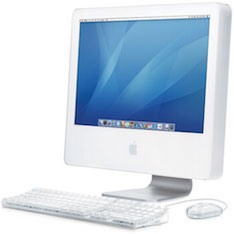 May it rest in peace!