Progress and Limitations
2019.02.10 18:51
The all grown up
Hardcover 2
moves ahead with version 2.1, adding the final layer of polish to an already solid release.
However, Hardcover 2.1 doesn't come without its share of woes. Apple has in recent years made it increasingly difficult for me to continue developing Hardcover. Initially it consisted of a calculated neglect of the primary development tool of Hardcover in recent iterations of Mac OS X, forcing much of the development of Hardcover 2 over to a virtual machine running Mac OS 10.6 Snow Leopard. As mentioned in an earlier release of Hardcover, Apple also silently dropped support for user input for third party visualizers in iTunes several iterations ago, forcing the separation of Hardcover into Hardcover [Crystal] and Hardcover [Aurora]. And, as of iTunes 12.6, third party visualizers are no longer supported in iTunes at all.
Sadly, this means that the requirements for Hardcover will remain iTunes 7.4 to iTunes 12.5 for the time being.
But fear not! I'm far from done with Hardcover, and there are some insanely great new features coming soon to a screen near you!
New in Hardcover 2.1:
- Adjusted size and position of the custom placeholder inlay in Hardcover [Crystal].
- Re-refined position of the track information.
- Updated meta-information of Hardcover.
Say Hello to Hardcover 2
2019.01.28 13:35
After many late nights in the eery blue glow of my computer screen, I'm ecstatic to finally be able to lift the veil off of
Hardcover 2
.
Hardcover 2 is down to a tee how I envisioned it when I first started toying around with the idea of a bold new iTunes visualizer four years ago. In my mind's eye it seemed like such a simple task, but it ended up taking me a hundred work hours and 8 iterations to get it all right.
And now we're finally here!
Version 2.0 brings major palpable changes to an iTunes library near you. Finally you can say goodbye to the harsh shifty album cover transitions when changing tracks with all new animated transitions. There's a low-key fading transition for Hardcover [Aurora], and an eye-popping soaring transition for Hardcover [Crystal]. There's also a new separate custom placeholder inlay for tracks missing album cover art in Hardcover [Crystal], further diversifying the two siblings. Finally, Hardcover 2 brings back manual installation (as a supplement to the automatic installation) by request from the more tech-savvy of you.
Get it while it's hot!
New in Hardcover 2.0:
- Added sweet (if I may say so myself) animated transitions when changing tracks.
- Added new custom placeholder inlay for tracks missing album cover art in Hardcover [Crystal] (Once again, thanks to Jacob Knegtel and his awesome 'Euphoria' Photoshop brushes).
- Brought back manual installation of Hardcover on popular demand.
- Switched file icons between Hardcover [Crystal] and Hardcover [Aurora].
- Changed names of visualizers to 'Hardcover [Crystal]' (was 'Hardcover [Classic]') and 'Hardcover [Aurora]' (was 'Hardcover [Advanced]').
- Hardcover is now all grown up and version therefore bumped to 2.0.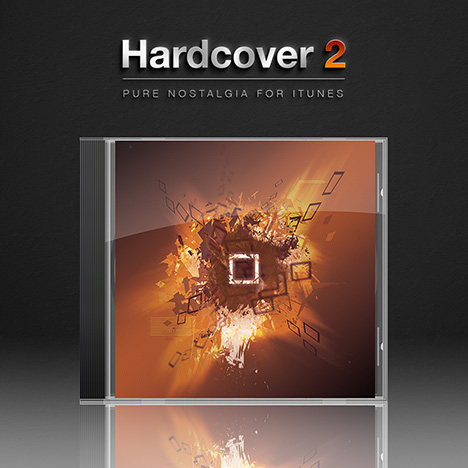 Baby Steps
2019.01.06 00:47
Even though it has been quiet here at
Mednotes.net
as of late, it has been quite the opposite in both my personal life and professional life the past couple of years.
I've become the father of a wonderful
baby boy
. I've accepted a position at
SiO
, working as a medical doctor exclusively for the students, teachers, and professors of the universities in Oslo. I've become a registered breeder of hypoallergenic
Siberian kittens
. I've sub-specialized as both a Seafarer's Doctor and a Petroleum Worker's Doctor. And I've taken major strides as a computer programmer for the Macintosh computer platforms (yes, that IS a plural!).
Brand new Mac applications as well as fresh updates to my old Mac applications will be made available in the coming weeks. In the mean time, I've updated my CV to reflect recent accolades.
So for those of you keeping tabs on me, head over to the
on-site CV
for a quick read.